Garmin Xero® A1 Auto-Ranging Digital Bow Sight
Sale price Price $799.99 Regular price Unit price / per
Range, Sight and Shoot the Exact Pin
Know the range, and shoot the exact pin with minimal movement using Xero bow sights. They're the first bow-mounted digital laser range finders and targeting display systems that measure the angle-compensated distance to your target and provide an LED pin for the shot — even on those 'in-between' yardages. LED pins automatically adjust brightness to conditions and allow you to see your target, unobstructed by physical pins. A single-button trigger lets you range at rest or full draw to game up to 100 yards away or to reflective targets up to 300 yards. Both Xero A1 and A1i are customizable for single-pin and multi-pin configurations or manual pin selection.
Xero bow sights mount directly to your bow, providing a highly accurate laser range finder that calculates the exact LED pin to use for the shot. There's no need to fumble with a separate range finder or guess which pin to use.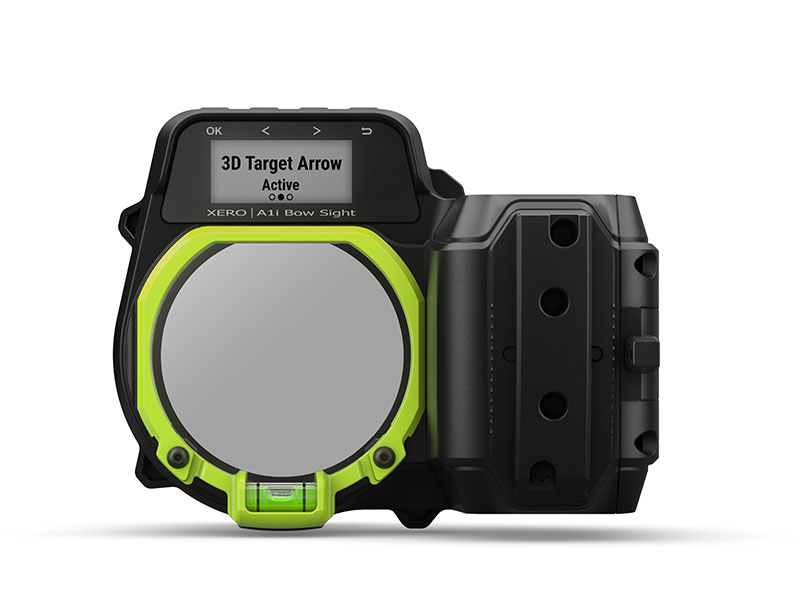 MULTIPLE ARROW PROFILES
Choose from single pin or multipin configurations, and choose from 2 different colors of pins: red or green. You can also move your range pin stack up or down, so you don't have to recalibrate the entire stack.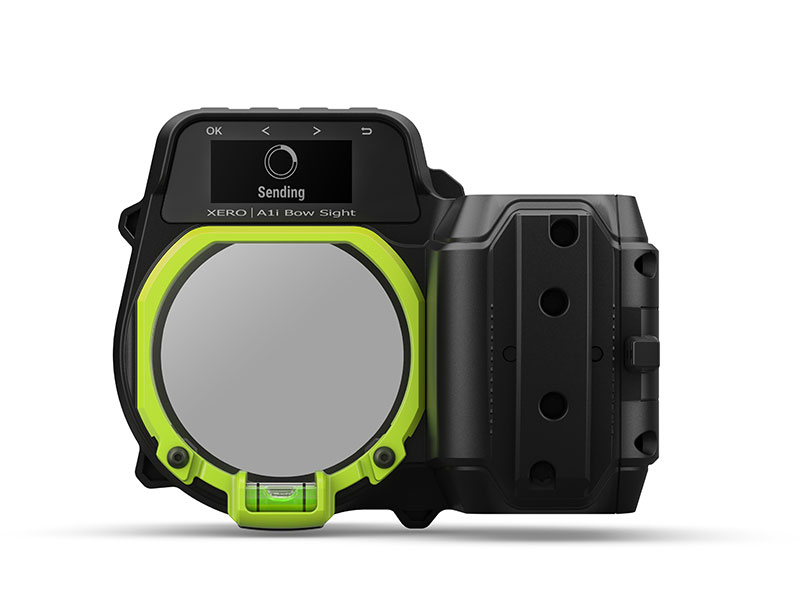 LASER LOCATE FEATURE
Laser Locate enables the use of a compatible Garmin GPS device (sold separately) to show the target's exact location when the shot or range was taken.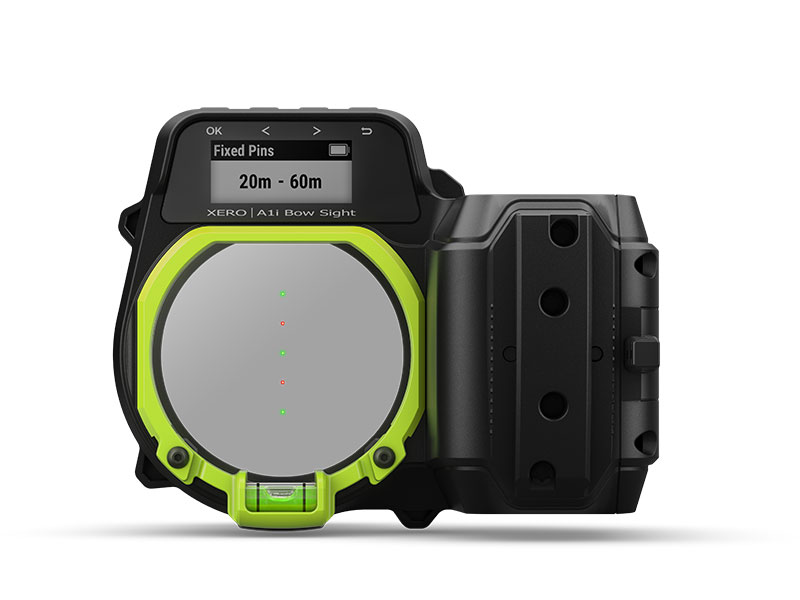 DUAL-COLOR LED PINS
Clearly see bright LED pins over your target, unobstructed by physical pins. These pins automatically adjust brightness according to conditions, and Xero A1i gives you the option of using red or green LEDs.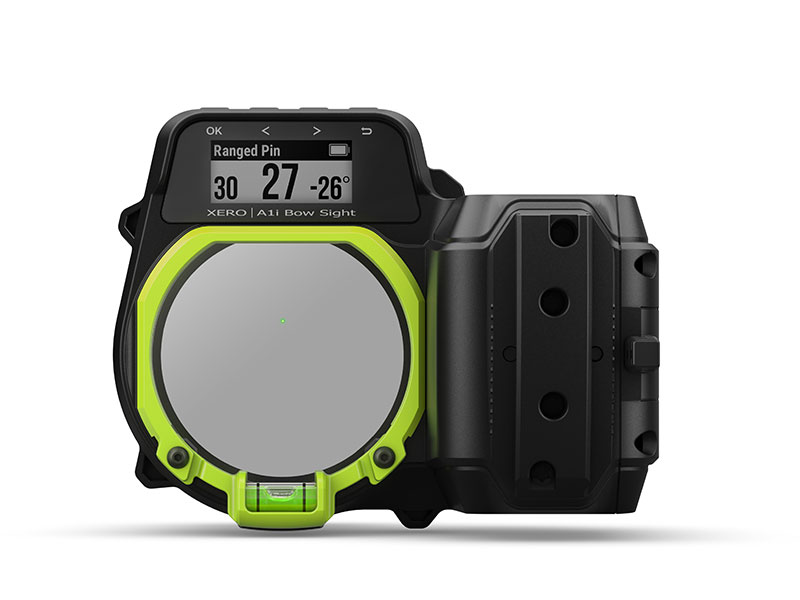 LASER RANGE FINDER
Get instant angle-compensated distance to game up to 100 yards away or up to 300 yards away on reflective targets, at rest or full draw.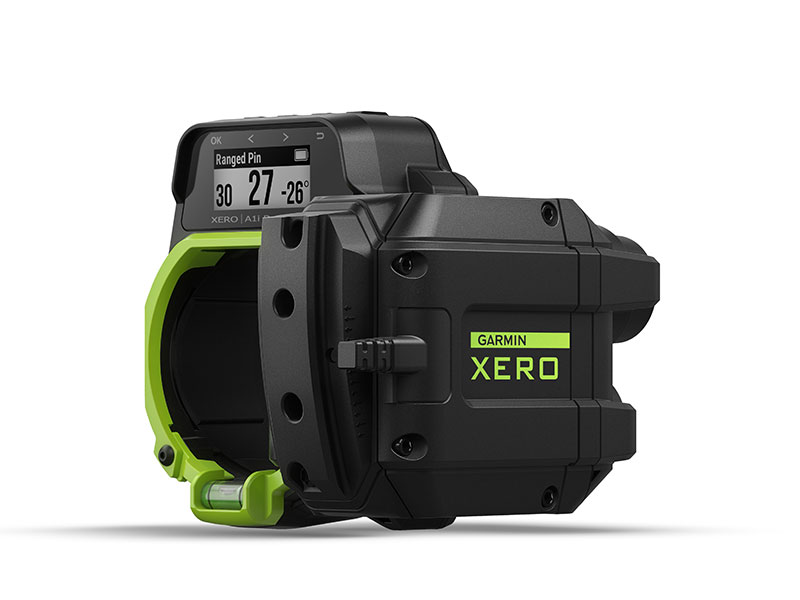 LEVEL INDICATORS
Eliminate cant from your shot with built-in level indicators that appear as blinking pins on your sight.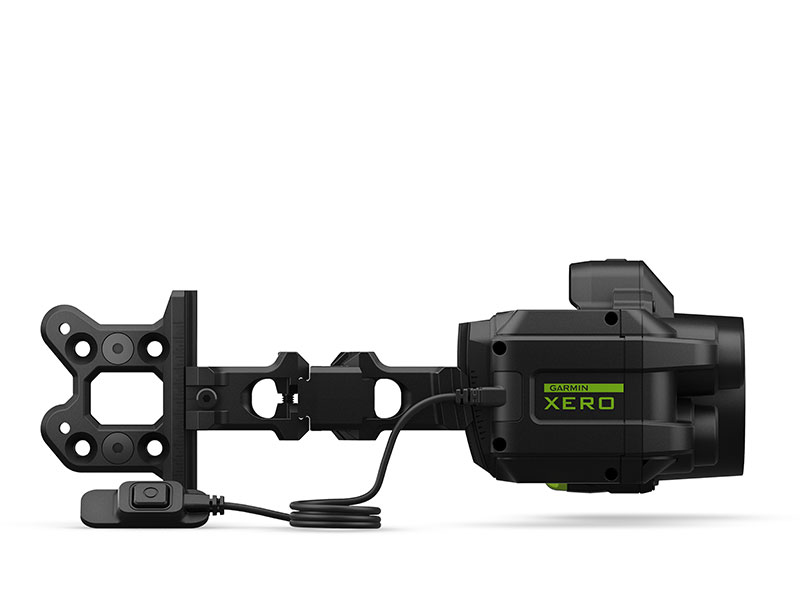 SILENT BUTTON TRIGGER
Mount the button in the best location for your grip so one finger can silently activate the laser range finder to give you the distance and exact aim point you need for the shot.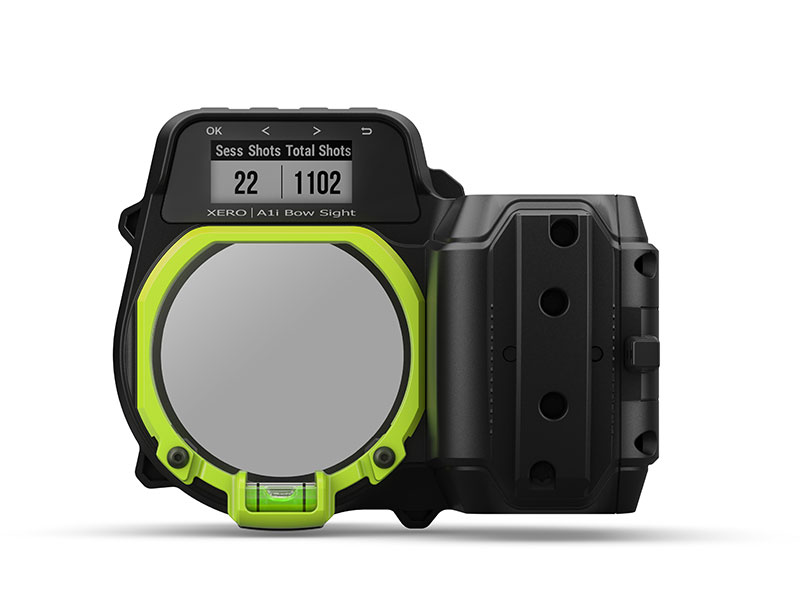 PRACTICE MAKES PERFECT
Record your performance during practice shooting sessions, and review your stats for various ranges and sessions over time.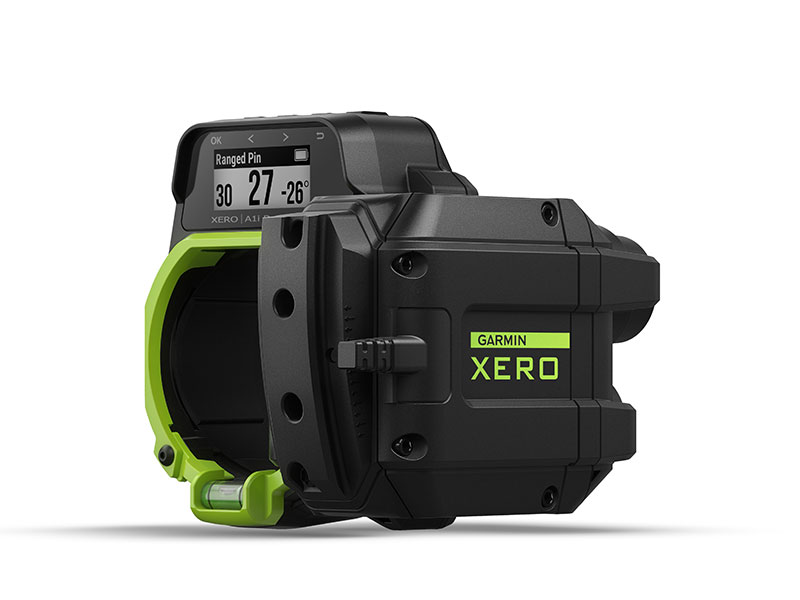 BATTERY LIFE
Get up to 1 year of battery life — about 25,000 ranges — from 2 lithium AAA batteries (included), so you can go from target practice to hunting season without missing a beat.